_______________________________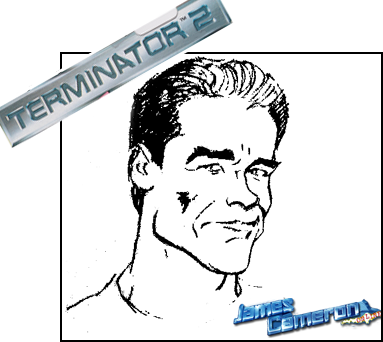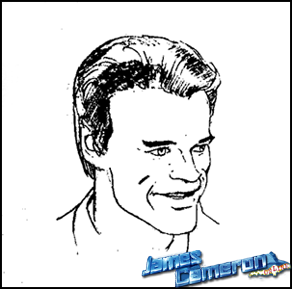 1991 design concepts for the T2 Animated Series
Not much has been revealed about the unaired Terminator 2 cartoon up until that point. There was the James Cameron's announcement, and Marvel's writer's brief criticism. That was it. JamesCameronOnline.com did some research and spoke to few folks to squeeze out as much of as little there is about the abandoned Cartoon show.
First, let's go back to what was already there. The first of only two mentions of the show came from James Cameron himself in a British scifi magazine Starburst #159 from late 1991
Starburst : With Hemdale boss John Daly currently devising a Terminator TV Show, what's the state of play with T3 ?
James Cameron : My production company Lightstorm ent. inc. is planning an animated cartoon series. That would conflict with Mr Daly plan so I'll have to look into that.
Years later, in 1996, Marvel's writer Evan Skolnick briefly wrote online on the subject of Marvel never exploring their T2 license, where he mentioned that while Marvel was developing their storylines for the comic book series, the Lightstorm licensing agent made it impossible to go ahead because he was insisting on using their own ideas which would be in vein with the planned cartoon series. Skolnick also mentioned that the cartoon would feature a boy and his Terminator.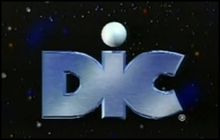 That was all that was known about the series. We knew that an Animated series was being developed right after T2 had hit big by Cameron's Lightstorm Entertainment company, that the ideas for the series clashed with Marvel's planned comic book storyline, and that, well, for some reason, the project was abandoned since it never came to fruition. JamesCameronOnline spoke to Van Ling first, creative consultant on The Abyss and Terminator 2: Judgment Day and James Cameron's friend who worked in Lightstorm at the time. "There was indeed talk of such an animated series, which was to be done by DiC Entertainment, as I recall. The Lightstorm production department may have record of it in their archives somewhere. ", said Ling. DiC Entertainment was children's television company that brought us Captain Planet and The Planeteers, ALF the Animated series, G.I.Joe, The Real Ghostbusters and many others. A very popular and powerful animation company in the 80's and early 90's, they were a natural choice to work with Lighstorm on the T2 Animated series.
"There were a few character sketches I believe", continues Ling. The sketches, which resurfaced online in January of 2016, were made by comic book and animation veteran Russ Heath, who also worked on DiC's G.I.Joe and Karate Kid series (among others)as a character designer, hence the connection. The original sketches have been acquired by JamesCameronOnline from Heath's personal collection.
Next to nothing is known about the plot, other than that it happens in the present days (well, the 90's), that it was a child friendly show and who the main characters are. As Skolnick said, the cartoon was to feature a boy and his "pet" Terminator, something which Van Ling also confirms: "It was definitely young John Connor and Terminator (the T-800) as the main characters, with the T-1000 as the villain". Whether Sarah was also part of the equation is unknown, and unfortunately Van doesn't remember. One would think she'd definitely be one of the main characters. Unfortunately, "It never really got past the pitch stage" - says Ling - "It never went anywhere and no footage was ever produced", which means the design sketches are the only existing mementos of the project. As to why the project fell apart, "There may have been some issues with Carolco (who owned the rights to T2 before they went under and sold it to Studio Canal)".